2020 Lotus Evora GT Will Keep The Faithful Few Rejoicing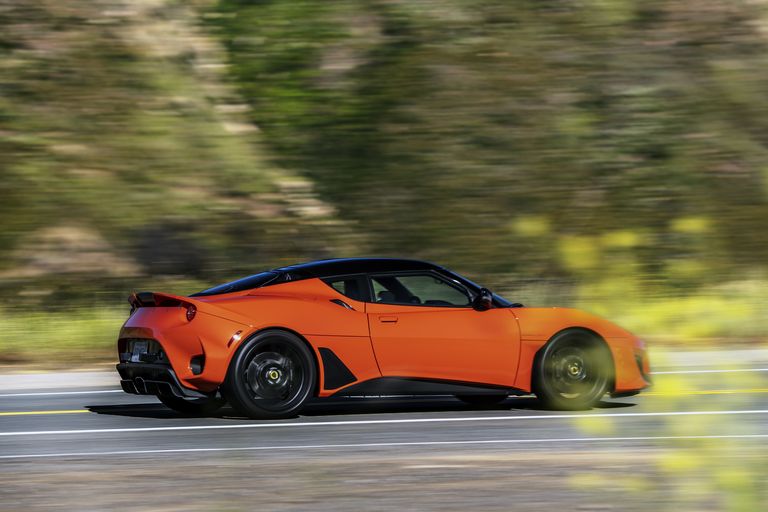 There is a certain lightweight charm to the Evoras divine tossability that, as I said, you just dont find anywhere else. And that will keep the faithful, those faithful few, rejoicing.
The Lotus Evora GT is something more than a mere sports car and something less than a supercar. At $104,000 as-tested (97 grand base model!) it is half the cost of an entry-level McLaren and a third the cost of a Ferrari F8. It's about the same sticker as a Porsche Cayman GT4, or even a decent-enough 911. It's twice what a performance-oriented Mustang might cost and three times what a Subaru BRZ/Toyota 86 stickers for. So I therefore give it its own unique niche: the super sports car.
I drove this latest version of the Lotus Evora GT last year and thoroughly enjoyed it, as I did the Lotus 400 GT about five years before that. I even liked the Lotus Esprit V8 and all those Elises that were first on the market what, 20 years ago? Once you get into them, they invariably offer grip, balance and feedback you won't find anywhere else.
As you may recall from last year's drive, the Evora GT is built around a bonded, extruded aluminum frame over which is stretched a sensuous and aerodynamically efficient RTM composite body (don't call it plastic!). Power comes from a transverse-mounted Toyota-sourced V6 making 416 hp and 317 lb-ft of torque. The whole thing weighs just 3,175 pounds—3,104 if you get all the carbon-fiber pieces—a recipe for tossability.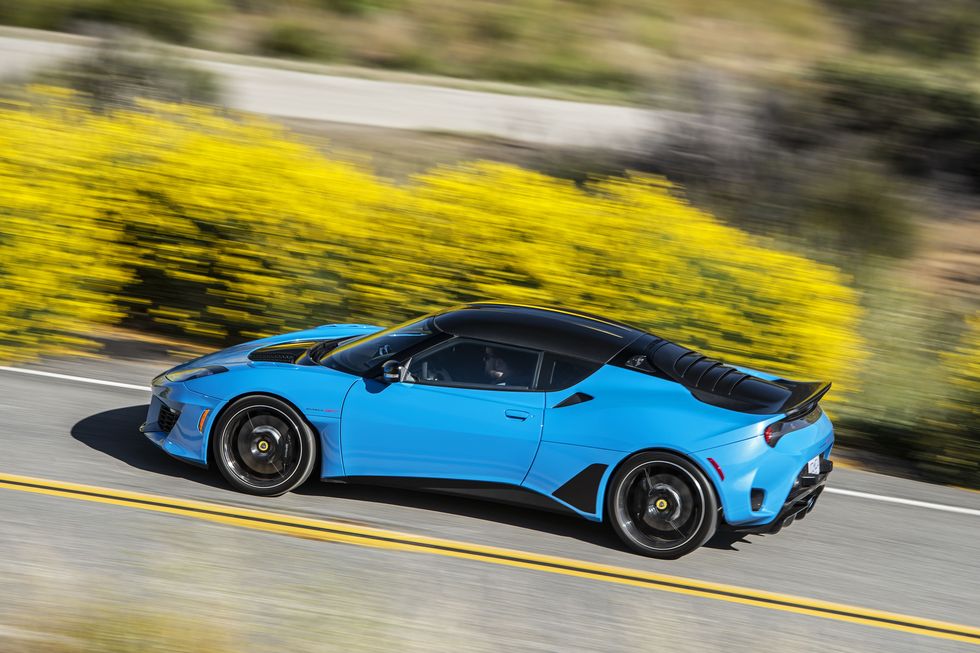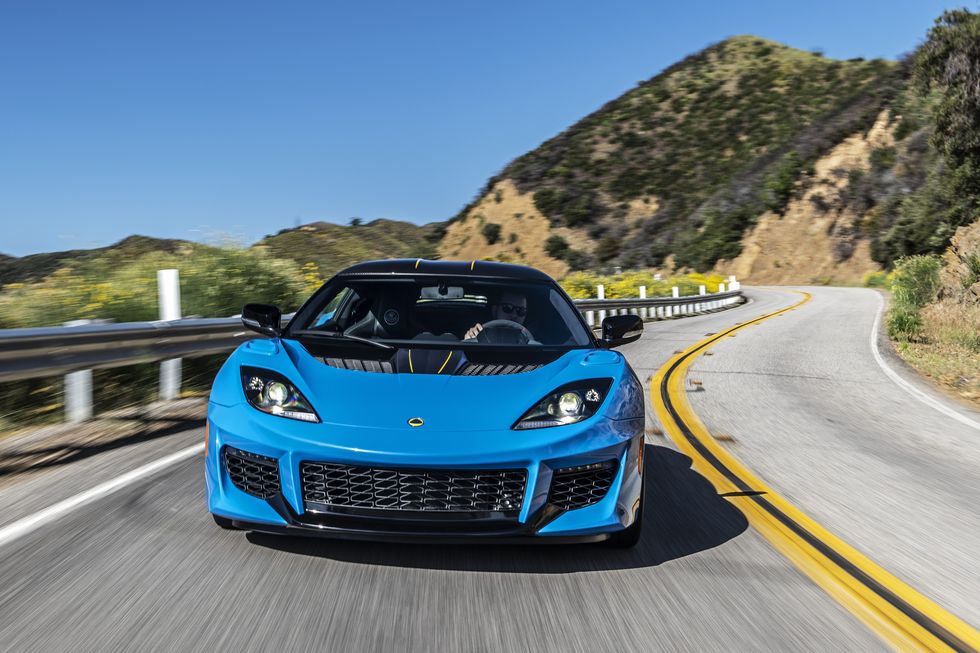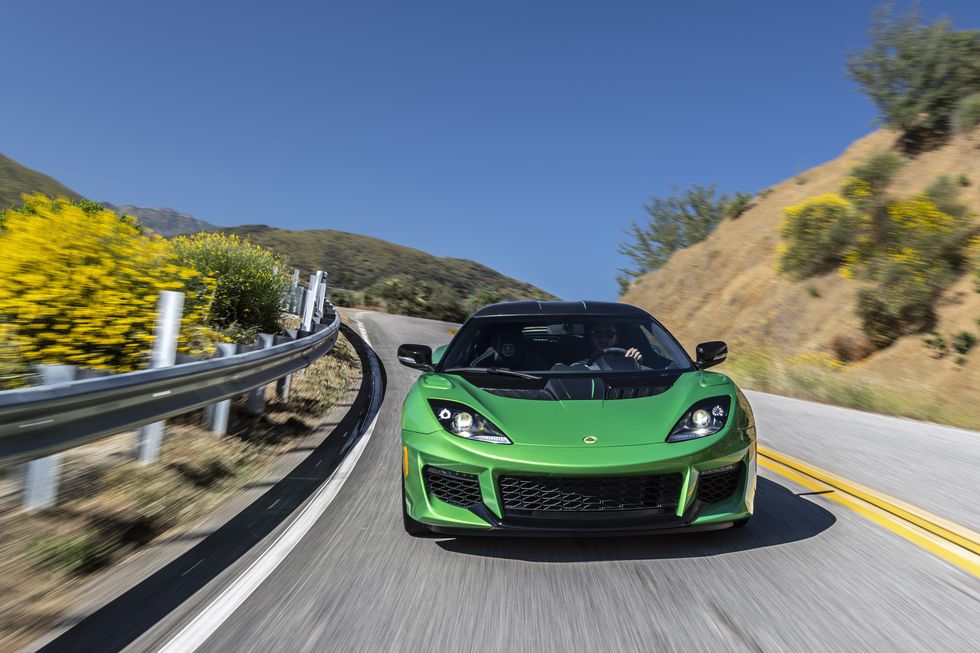 Lighter, Stronger, Faster
And toss it I did, heading from the PR garage where I picked it up straight up into the mountains.
The Evora is, indeed, strong and light. You might not think a 3.5-liter Toyota V6 shared in one form or another with an Avalon would make a great sports car engine, but here it is. Thanks to Toyota's variable valve timing on both intake and exhaust cams, the torque plateau is as broad as a chief engineer's understanding of mechanics. Yet, while it only makes about 300 hp in various Toyotas, Lotus took that aluminum block and heads and topped them off with a big red charge-cooled supercharger. Altogether it makes that 416 hp at a relatively low 7,000 rpm. It's tractable as well as practical.
With each unit of horsepower pushing around just seven and a half pounds of Evora, 0-60 comes up in a quick 3.8 seconds, according to Lotus. That's quicker than a Cayman GT4 if we were to compare spec sheets alone and not actually race. Top speed is 188 mph, same as the Cayman, though I didn't try top speed.
Author: MARK VAUGHN