Evora 400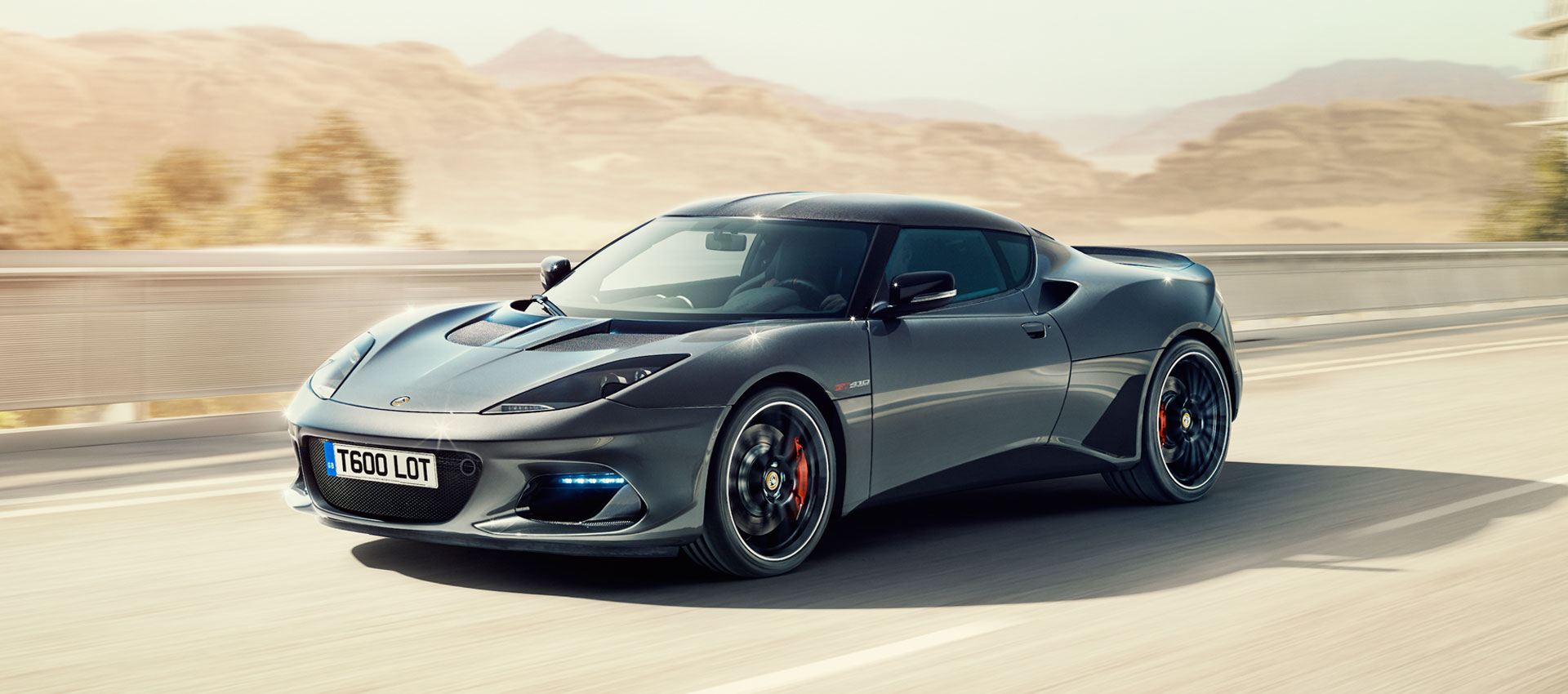 Performance
The exquisite 3.5-litre V6 engine has been modified significantly to achieve the supercar performance of the Evora 400. Its induction system has been supplemented by a revised supercharger and a water-to-air chargecooler, that raises power to an outstanding 400 hp (406 ps). Select the first of its six, close-ratio, manual gears and the acceleration is viscerally exciting. In fact, the automatic version is even swifter off the mark, its performance sharpened by the Race setting in the Dynamic Performance Management system. A V-max of 186 mph (300 kph), experienced from within the Evora 400's purposefully equipped and comfortable cabin, provides proof positive that Lotus makes supercar ownership not only extremely focused but also both entrancing and giant-killing.
WEIGHT
The Lotus Evora 400 is the fastest Lotus road car of the New Millennium. Its lightweight chassis has been lowered and widened to make cockpit entry and exit to the 2+2 composite body easy. The Evora 400 exudes the Lotus spirit of lightness and driving purity so succinctly. Despite producing 400 hp (406 ps) from its 3.5-litre supercharged V6 engine, with its comfortable cabin displaying many new features, the overall kerbweight of the Evora 400 has been reduced by 42 kg over its forebear. As a result, its exquisite power to weight ratio, combined with an aerodynamic package that maintains zero lift but increases downforce at high speeds, simply enhances its supercar appeal.
TORSION
Underpinning the Evora 400 supercar is a brand new, efficient, structurally rigid and low weight extruded and bonded chassis-tub. Based on more than 60 years of Lotus racing and sportscar developments, its torsional rigidity is outstanding. As one of the strongest chassis available, it allows the suspension to work more efficiently, to provide unparalleled grip, amazing comfort, supercar dynamics and an overall balance that is totally engaging. Yet, it is 42 kg lighter than the outgoing Evora model, features more equipment and literally doubles the downforce available.
AERODYNAMICS
The Evora 400 is Lotus's fastest model, worthy of supercar status. It is stylishly attractive, beautifully designed, yet purposefully aerodynamic. From its aggressive new front cooling intakes, past the fascinating lateral graphics, to its more prominent rear, 5-blade airflow diffuser and new three-element tail spoiler, it is every inch the purpose-built supercar. Yet, because it is a Lotus, the Evora 400 features 'zero-lift', although the aero package increases downforce by 23 kg at V-max, to make more efficient use of its immensely capable road manners.