Back to Showroom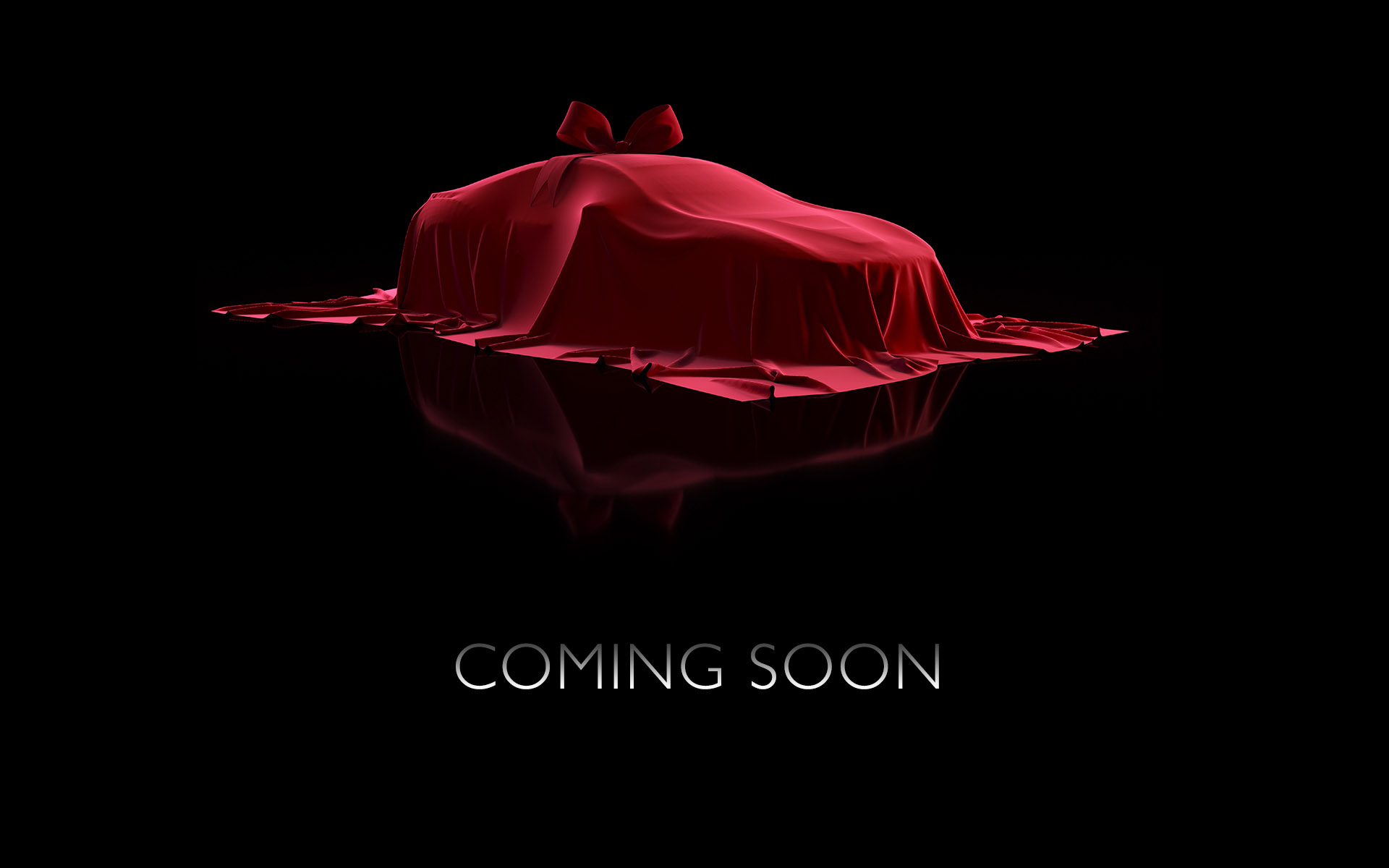 Offered Price: $6,999
| | |
| --- | --- |
| Mileage: | 61386 |
| VIN# | 1FAHP33N58W204699 |
| Stock# | 8W204699 |
Description
This 2008 Ford Focus SE will not last to the weekend!! Call now to reserve your Test Drive appointment!! (732) 846-7222.
QUALITY USED CARS PRICED RIGHT! At Victory Subaru, there's Smart pricing on every vehicle. We SHOP EVERY DEALER WITHIN 250 MILES before we price our cars to make sure you get the best price possible! Every Victory Subaru used car comes with a FREE Carfax report. At Victory Subaru, we're committed to making this the best buying and ownership experience you'll ever have!
Recent Arrival!


2008 Ford Focus Black Clearcoat
Alloy wheels, Illuminated entry, Low tire pressure warning, Remote keyless entry.

CARFAX One-Owner. Odometer is 78282 miles below market average!
Options
Special Features
Front Wheel Drive
Power Steering
Aluminum Wheels
Front Disc/Rear Drum Brakes
Power Mirror(s)
Intermittent Wipers
Variable Speed Intermittent Wipers
Cloth Seats
Bucket Seats
Pass-Through Rear Seat
Rear Bench Seat
Floor Mats
Adjustable Steering Wheel
Trip Computer
Tire Pressure Monitor
Power Windows
Keyless Entry
Remote Trunk Release
Rear Defrost
AM/FM Stereo
CD Player
A/C
Immobilizer
Power Outlet
Driver Vanity Mirror
Passenger Vanity Mirror
Front Reading Lamps
Driver Air Bag
Passenger Air Bag
Passenger Air Bag Sensor
Front Side Air Bag
Front Head Air Bag
Rear Head Air Bag
Steering Wheel Audio Controls
Front Wheel Drive
Power Steering
Aluminum Wheels
Front Disc/Rear Drum Brakes
Power Mirror(s)
Intermittent Wipers
Variable Speed Intermittent Wipers
Cloth Seats
Bucket Seats
Pass-Through Rear Seat
Rear Bench Seat
Floor Mats
Adjustable Steering Wheel
Trip Computer
Tire Pressure Monitor
Power Windows
Keyless Entry
Remote Trunk Release
Rear Defrost
AM/FM Stereo
CD Player
A/C
Immobilizer
Power Outlet
Driver Vanity Mirror
Passenger Vanity Mirror
Front Reading Lamps
Driver Air Bag
Passenger Air Bag
Passenger Air Bag Sensor
Front Side Air Bag
Front Head Air Bag
Rear Head Air Bag
Steering Wheel Audio Controls
Front Wheel Drive
Power Steering
Aluminum Wheels
Front Disc/Rear Drum Brakes
Power Mirror(s)
Intermittent Wipers
Variable Speed Intermittent Wipers
Cloth Seats
Bucket Seats
Pass-Through Rear Seat
Rear Bench Seat
Floor Mats
Adjustable Steering Wheel
Trip Computer
Tire Pressure Monitor
Power Windows
Keyless Entry
Remote Trunk Release
Rear Defrost
AM/FM Stereo
CD Player
A/C
Immobilizer
Power Outlet
Driver Vanity Mirror
Passenger Vanity Mirror
Front Reading Lamps
Driver Air Bag
Passenger Air Bag
Passenger Air Bag Sensor
Front Side Air Bag
Front Head Air Bag
Rear Head Air Bag
Steering Wheel Audio Controls
Front Wheel Drive
Power Steering
Aluminum Wheels
Front Disc/Rear Drum Brakes
Power Mirror(s)
Intermittent Wipers
Variable Speed Intermittent Wipers
Cloth Seats
Bucket Seats
Pass-Through Rear Seat
Rear Bench Seat
Floor Mats
Adjustable Steering Wheel
Trip Computer
Tire Pressure Monitor
Power Windows
Keyless Entry
Remote Trunk Release
Rear Defrost
AM/FM Stereo
CD Player
A/C
Immobilizer
Power Outlet
Driver Vanity Mirror
Passenger Vanity Mirror
Front Reading Lamps
Driver Air Bag
Passenger Air Bag
Passenger Air Bag Sensor
Front Side Air Bag
Front Head Air Bag
Rear Head Air Bag
Steering Wheel Audio Controls
Front Wheel Drive
Power Steering
Aluminum Wheels
Front Disc/Rear Drum Brakes
Power Mirror(s)
Intermittent Wipers
Variable Speed Intermittent Wipers
Cloth Seats
Bucket Seats
Pass-Through Rear Seat
Rear Bench Seat
Floor Mats
Adjustable Steering Wheel
Trip Computer
Tire Pressure Monitor
Power Windows
Keyless Entry
Remote Trunk Release
Rear Defrost
AM/FM Stereo
CD Player
A/C
Immobilizer
Power Outlet
Driver Vanity Mirror
Passenger Vanity Mirror
Front Reading Lamps
Driver Air Bag
Passenger Air Bag
Passenger Air Bag Sensor
Front Side Air Bag
Front Head Air Bag
Rear Head Air Bag
Steering Wheel Audio Controls
Front Wheel Drive
Power Steering
Aluminum Wheels
Front Disc/Rear Drum Brakes
Power Mirror(s)
Intermittent Wipers
Variable Speed Intermittent Wipers
Cloth Seats
Bucket Seats
Pass-Through Rear Seat
Rear Bench Seat
Floor Mats
Adjustable Steering Wheel
Trip Computer
Tire Pressure Monitor
Power Windows
Keyless Entry
Remote Trunk Release
Rear Defrost
AM/FM Stereo
CD Player
A/C
Immobilizer
Power Outlet
Driver Vanity Mirror
Passenger Vanity Mirror
Front Reading Lamps
Driver Air Bag
Passenger Air Bag
Passenger Air Bag Sensor
Front Side Air Bag
Front Head Air Bag
Rear Head Air Bag
Steering Wheel Audio Controls
Front Wheel Drive
Power Steering
Aluminum Wheels
Front Disc/Rear Drum Brakes
Power Mirror(s)
Intermittent Wipers
Variable Speed Intermittent Wipers
Cloth Seats
Bucket Seats
Pass-Through Rear Seat
Rear Bench Seat
Floor Mats
Adjustable Steering Wheel
Trip Computer
Tire Pressure Monitor
Power Windows
Keyless Entry
Remote Trunk Release
Rear Defrost
AM/FM Stereo
CD Player
A/C
Immobilizer
Power Outlet
Driver Vanity Mirror
Passenger Vanity Mirror
Front Reading Lamps
Driver Air Bag
Passenger Air Bag
Passenger Air Bag Sensor
Front Side Air Bag
Front Head Air Bag
Rear Head Air Bag
Steering Wheel Audio Controls
Front Wheel Drive
Power Steering
Aluminum Wheels
Front Disc/Rear Drum Brakes
Power Mirror(s)
Intermittent Wipers
Variable Speed Intermittent Wipers
Cloth Seats
Bucket Seats
Pass-Through Rear Seat
Rear Bench Seat
Floor Mats
Adjustable Steering Wheel
Trip Computer
Tire Pressure Monitor
Power Windows
Keyless Entry
Remote Trunk Release
Rear Defrost
AM/FM Stereo
CD Player
A/C
Immobilizer
Power Outlet
Driver Vanity Mirror
Passenger Vanity Mirror
Front Reading Lamps
Driver Air Bag
Passenger Air Bag
Passenger Air Bag Sensor
Front Side Air Bag
Front Head Air Bag
Rear Head Air Bag
Steering Wheel Audio Controls
Front Wheel Drive
Power Steering
Aluminum Wheels
Front Disc/Rear Drum Brakes
Power Mirror(s)
Intermittent Wipers
Variable Speed Intermittent Wipers
Cloth Seats
Bucket Seats
Pass-Through Rear Seat
Rear Bench Seat
Floor Mats
Adjustable Steering Wheel
Trip Computer
Tire Pressure Monitor
Power Windows
Keyless Entry
Remote Trunk Release
Rear Defrost
AM/FM Stereo
CD Player
A/C
Immobilizer
Power Outlet
Driver Vanity Mirror
Passenger Vanity Mirror
Front Reading Lamps
Driver Air Bag
Passenger Air Bag
Passenger Air Bag Sensor
Front Side Air Bag
Front Head Air Bag
Rear Head Air Bag
Steering Wheel Audio Controls
Front Wheel Drive
Power Steering
Aluminum Wheels
Front Disc/Rear Drum Brakes
Power Mirror(s)
Intermittent Wipers
Variable Speed Intermittent Wipers
Cloth Seats
Bucket Seats
Pass-Through Rear Seat
Rear Bench Seat
Floor Mats
Adjustable Steering Wheel
Trip Computer
Tire Pressure Monitor
Power Windows
Keyless Entry
Remote Trunk Release
Rear Defrost
AM/FM Stereo
CD Player
A/C
Immobilizer
Power Outlet
Driver Vanity Mirror
Passenger Vanity Mirror
Front Reading Lamps
Driver Air Bag
Passenger Air Bag
Passenger Air Bag Sensor
Front Side Air Bag
Front Head Air Bag
Rear Head Air Bag
Steering Wheel Audio Controls
Front Wheel Drive
Power Steering
Aluminum Wheels
Front Disc/Rear Drum Brakes
Power Mirror(s)
Intermittent Wipers
Variable Speed Intermittent Wipers
Cloth Seats
Bucket Seats
Pass-Through Rear Seat
Rear Bench Seat
Floor Mats
Adjustable Steering Wheel
Trip Computer
Tire Pressure Monitor
Power Windows
Keyless Entry
Remote Trunk Release
Rear Defrost
AM/FM Stereo
CD Player
A/C
Immobilizer
Power Outlet
Driver Vanity Mirror
Passenger Vanity Mirror
Front Reading Lamps
Driver Air Bag
Passenger Air Bag
Passenger Air Bag Sensor
Front Side Air Bag
Front Head Air Bag
Rear Head Air Bag
Steering Wheel Audio Controls
Front Wheel Drive
Power Steering
Aluminum Wheels
Front Disc/Rear Drum Brakes
Power Mirror(s)
Intermittent Wipers
Variable Speed Intermittent Wipers
Cloth Seats
Bucket Seats
Pass-Through Rear Seat
Rear Bench Seat
Floor Mats
Adjustable Steering Wheel
Trip Computer
Tire Pressure Monitor
Power Windows
Keyless Entry
Remote Trunk Release
Rear Defrost
AM/FM Stereo
CD Player
A/C
Immobilizer
Power Outlet
Driver Vanity Mirror
Passenger Vanity Mirror
Front Reading Lamps
Driver Air Bag
Passenger Air Bag
Passenger Air Bag Sensor
Front Side Air Bag
Front Head Air Bag
Rear Head Air Bag
Steering Wheel Audio Controls
Front Wheel Drive
Power Steering
Aluminum Wheels
Front Disc/Rear Drum Brakes
Power Mirror(s)
Intermittent Wipers
Variable Speed Intermittent Wipers
Cloth Seats
Bucket Seats
Pass-Through Rear Seat
Rear Bench Seat
Floor Mats
Adjustable Steering Wheel
Trip Computer
Tire Pressure Monitor
Power Windows
Keyless Entry
Remote Trunk Release
Rear Defrost
AM/FM Stereo
CD Player
A/C
Immobilizer
Power Outlet
Driver Vanity Mirror
Passenger Vanity Mirror
Front Reading Lamps
Driver Air Bag
Passenger Air Bag
Passenger Air Bag Sensor
Front Side Air Bag
Front Head Air Bag
Rear Head Air Bag
Steering Wheel Audio Controls
Front Wheel Drive
Power Steering
Aluminum Wheels
Front Disc/Rear Drum Brakes
Power Mirror(s)
Intermittent Wipers
Variable Speed Intermittent Wipers
Cloth Seats
Bucket Seats
Pass-Through Rear Seat
Rear Bench Seat
Floor Mats
Adjustable Steering Wheel
Trip Computer
Tire Pressure Monitor
Power Windows
Keyless Entry
Remote Trunk Release
Rear Defrost
AM/FM Stereo
CD Player
A/C
Immobilizer
Power Outlet
Driver Vanity Mirror
Passenger Vanity Mirror
Front Reading Lamps
Driver Air Bag
Passenger Air Bag
Passenger Air Bag Sensor
Front Side Air Bag
Front Head Air Bag
Rear Head Air Bag
Steering Wheel Audio Controls
Front Wheel Drive
Power Steering
Aluminum Wheels
Front Disc/Rear Drum Brakes
Power Mirror(s)
Intermittent Wipers
Variable Speed Intermittent Wipers
Cloth Seats
Bucket Seats
Pass-Through Rear Seat
Rear Bench Seat
Floor Mats
Adjustable Steering Wheel
Trip Computer
Tire Pressure Monitor
Power Windows
Keyless Entry
Remote Trunk Release
Rear Defrost
AM/FM Stereo
CD Player
A/C
Immobilizer
Power Outlet
Driver Vanity Mirror
Passenger Vanity Mirror
Front Reading Lamps
Driver Air Bag
Passenger Air Bag
Passenger Air Bag Sensor
Front Side Air Bag
Front Head Air Bag
Rear Head Air Bag
Steering Wheel Audio Controls
Front Wheel Drive
Power Steering
Aluminum Wheels
Front Disc/Rear Drum Brakes
Power Mirror(s)
Intermittent Wipers
Variable Speed Intermittent Wipers
Cloth Seats
Bucket Seats
Pass-Through Rear Seat
Rear Bench Seat
Floor Mats
Adjustable Steering Wheel
Trip Computer
Tire Pressure Monitor
Power Windows
Keyless Entry
Remote Trunk Release
Rear Defrost
AM/FM Stereo
CD Player
A/C
Immobilizer
Power Outlet
Driver Vanity Mirror
Passenger Vanity Mirror
Front Reading Lamps
Driver Air Bag
Passenger Air Bag
Passenger Air Bag Sensor
Front Side Air Bag
Front Head Air Bag
Rear Head Air Bag
Steering Wheel Audio Controls
Front Wheel Drive
Power Steering
Aluminum Wheels
Front Disc/Rear Drum Brakes
Power Mirror(s)
Intermittent Wipers
Variable Speed Intermittent Wipers
Cloth Seats
Bucket Seats
Pass-Through Rear Seat
Rear Bench Seat
Floor Mats
Adjustable Steering Wheel
Trip Comp
Front Wheel
Load More
Similar Vehicles
Used 2017 Ford Focus ST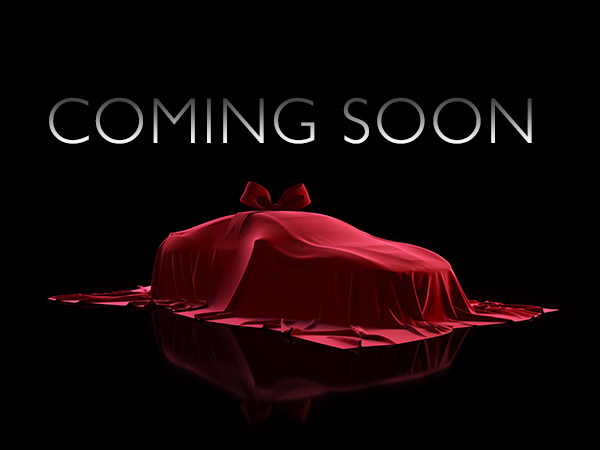 21999
| | |
| --- | --- |
| Ext. Color: | Gray |
| Mileage: | 70,720 |
| Stock: | HL275307 |
| Trans: | Manual |
| Vin#: | 1FADP3L95HL275307 |