You Can Now Lease A New 416-HP Lotus Evora GT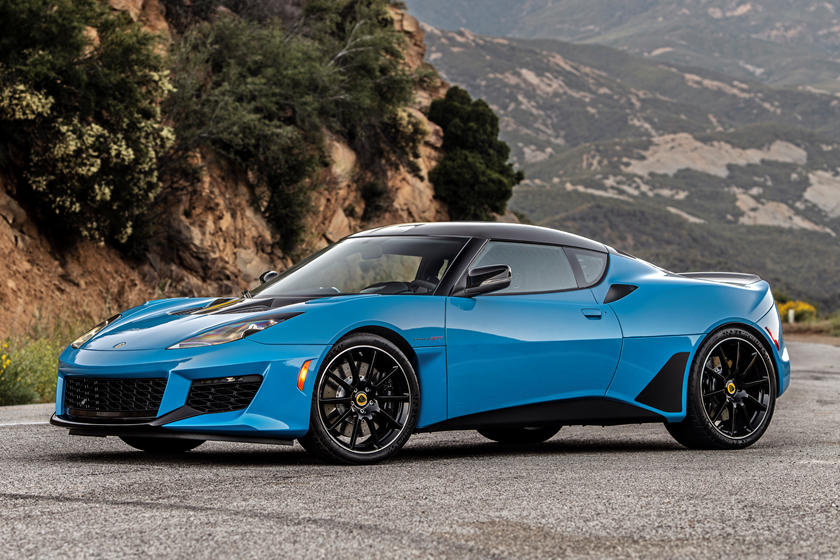 How does it compare to the competition?
Although a revival plan is currently in the works, the Lotus Evora GT is the only model from the UK sports car company for sale in America right now. That will change in the near future with hot new models like the all-electric but extremely limited Lotus Evija. Until that happens, Lotus wants to remind America that the Evora GT is a brilliant car and it can now be leased as part of a new program.
Lotus has announced a partnership with Premier Financial Services, one of the more widely known companies in classic, vintage, luxury, and exotic auto leasing and financing. Introduced a little less than a year ago, the Evora GT replaces both the Evora 400 and Evora Sport 410 and is the firm's fastest and most powerful street-legal model it's ever sold in North America.
Top speed is clocked at 188 mph and a 0-60 mph time of 3.8 seconds. Power comes from the familiar Toyota-sourced 3.6-liter V6, only it's been supercharged to provide the necessary performance and power. Total output comes to 416 hp and 317 lb-ft of torque. Buyers can select either a six-speed manual or an automatic slushbox with paddle shifters, though opting for the latter increases torque by an additional 15 lb-ft of twist.
How much will these impressive specs cost you on a monthly basis? Only one pricing plan example was provided: $1,099 per month for 39 months with "varying down payments."
For comparison, a new Porsche 911, one of the Evora GT's main rivals, can be leased for $1,279 per month for 36 months with $8,169 due at signing. A new 2020 Chevy Corvette was previously listed with a lease offer of $890 a month for 36 months with $0 down. Meanwhile, the Jaguar F-Type with the supercharged 3.0-liter V6 is listed at $589 per month for 36 months with $4,995 at signing.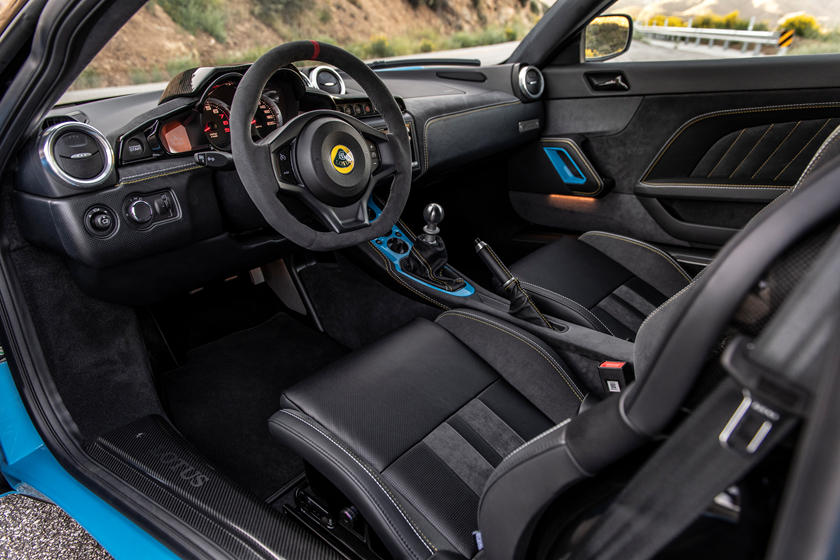 Although it's not exactly cheap, the Evora GT lease program is still a very positive sign for the once-struggling company, which is now part of China's Geely Automotive.
"This is a significant moment for Lotus Cars in North America," said Ray Watson, President of Lotus USA. "We are making another positive progression in the development of our brand within this pivotal market. Premier Financial is a leader in this sector, and is a perfect fit as our financial partner."
With more new Lotus models on the way, establishing a lease program in advance with a partner company is definitely the right step towards bringing in new customers.
Author: JAY TRAUGOTT